We now have our new 691 SB2.2 manifold in the house.
Upon initial inspection these differences are very evident:
Carb opening is very undersize on the 691
The manifolds are exactly the same height at the carb pad.
The top of the runners enter the plenum just under the carb pad on the 691.
The port entry at the plenum is over 1/2" taller, without port clean up on the 691.
The plenum floor is 1/2" higher on the 691.
The port exit at the head is higher in relation to the intake mounting centerline, and more material in the 691.
The plenum is over 2" longer on the 691.
This manifold looks that it would take a tent style top added for a Dominator flange.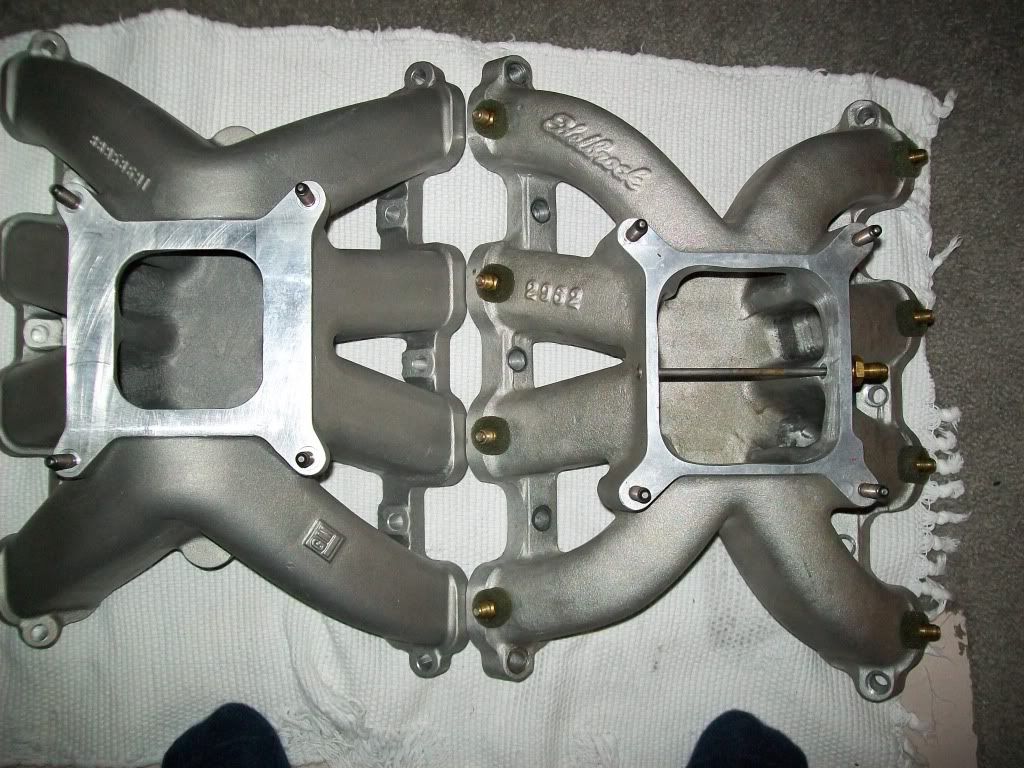 I will get the port layout transfered over the weekend.
Are you still game Chad??